XBLAFans' most anticipated 2013 XBLA games: Part III
Here we are once again at the start of what's sure to be another fantastic year of XBLA releases. Each day this week XBLAFans will be rolling out a list of eight of our most anticipated Xbox Live Arcade releases of 2013. While we can't possibly cover every single XBLA game planned for this year, we'll be giving you a varied list of 40 of the most promising titles we expect to release on XBLA in 2013. Once it's all done, be sure to check back in next Monday when each staff member makes his/her picks for the game he/she is most looking forward to.
---
Harold

Developer: Moon Spider Studio
Harold is a platforming/racing game, but not as you would expect. Far from charismatic or capable, the protagonist Harold is an embarrassment with legs. Luckily he has you, his guardian angel, to manipulate the track against his rivals and occasionally kick him in the pants with lightning. Harold twists side-scrolling racing with urgent puzzle-solving into its environment.
---
Laika Believes

Developer: Minicore Studios
We'll just ignore the depressing fate of Laika and instead focus on the make-believe a world in which America and England are dust and Soviet Russia tyrannizes the planet with a robotic army. Thankfully, Laika has returned as a super-intelligent cyber-dog. Laika Believes mashes the tried-and-true "Metroidvania" power-up treasure hunt with branching skill trees to customize how you play. Last we heard, it might be released episodically in spring of this year.
---
Lococycle

Developer: Twisted Pixel
[springboard type="video" id="642213″ player="xbla001″ width="640″ height="400″ ]
You are I.R.I.S., a sentient motorcycle-robot-assassin on the run from Big Arms Incorporated, your manufacturers. In your wake, they have sent your ruthless counterpart S.P.I.K.E. to hunt you down. From the masterminds behind 'Splosion Man and The Gunstringer, Lococycle reminds us of the thrilling high-speed car chases from our favorite action movies. Without seeing the trailer, a little knowledge of Spanish will suggest that Lococycle is, literally, a wild ride.
---
Magic: The Gathering 2014

Developer: Stainless Games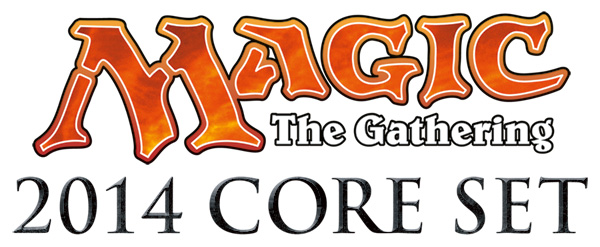 Dedicated fans of Magic: The Gathering on XBLA can look forward to yet another major expansion coming this summer. It's the card game that will never let go.
---
Magrunner

Developer: 3AM Games
Set in a future inspired by H.P. Lovecraft's stories from the past, Magrunner is a first-person adventure from 3AM Games, a division of Frogwares. This puzzle-room game akin to Portal and Quantum Conundrum uses magnetism as the mechanic to test your lateral thinking. While the colorful art direction is rendered beautifully in the Unreal Engine, this story of Cthulhu in an apocalyptic world is bleak and intriguing.
---
Monaco

Developer: Pocketwatch Games
[springboard type="youtube" id="8j3Yp6uEkfg" player="xbla001″ width="640″ height="400″ ]
Monaco is a top-down four-player bank robbery game perfectly suited for Xbox Live Arcade. Working as a team, you will need to coordinate the talents of different characters to execute a plan to bypass security, snag the loot and get out. With clever personas such as the tunneling Mole and the seductive Redhead, Monaco is a living puzzle of security and thugs to test your cunning.
---
Oddworld: Abe's Oddysey New 'N' Tasty

Developer: Oddworld Inhabitants
[springboard type="video" id="642217″ player="xbla001″ width="640″ height="400″ ]
Oddworld fans rejoice! The original classic, Abe's Odyssey, is being rebuilt and modernized in this New 'N' Tasty edition for XBLA. It shares the same skeleton as the original, but the fresh coat of paint trims out older conventions like flip-screen scrolling.
---
Orc Attack

Developer: Casual Brothers Games
[springboard type="video" id="642221″ player="xbla001″ width="640″ height="400″ ]
Perhaps as revenge for orc genocide in multiple franchises over the decades, Orc Attack is all about unleashing bloody (and often smelly) carnage with up to four players. While the potty humor breaks several social barriers on many levels, it's hard to not have fun bashing brains with some friends and leveling up on the way.
---
Still want more XBLA titles to look forward to in 2013? Check out Part IV of our most anticipated games of the year!